SpartanDEV: 20DEC21 - 26DEC21
Happy holidays Spartans! No rest this week with new partnerships, a massive burn ending the distro phase, all-time-highs and much more!
Seasons Greetings
Hope you all have had a wonderful holiday season spent with those that matter to you. It's truely been a 'year' & I am sure we all have a greater appreciation for those moments and memories than we have had in the past.
New partnerships & collaborations
57M+ SPARTA burned permanently out of the supply
Token distribution phase ending
FallenSpartans fund retired/expired
Protocol (DEX) all-time highs!
Exchange (CEX) all-time highs!
Twitter all-time highs!
And more! No rest for the warriors of Sparta, read on:
Moonlight News
Our recent partnership with Moonlight & their unique tool 'BubbleMaps' has kicked off with our community leader Thespis jumping into an AMA with Moonlight's community this week.
We also breached their top 10 list for most used Bubblemaps:
Also dont forget to have a look at the SPARTA Bubblemap here: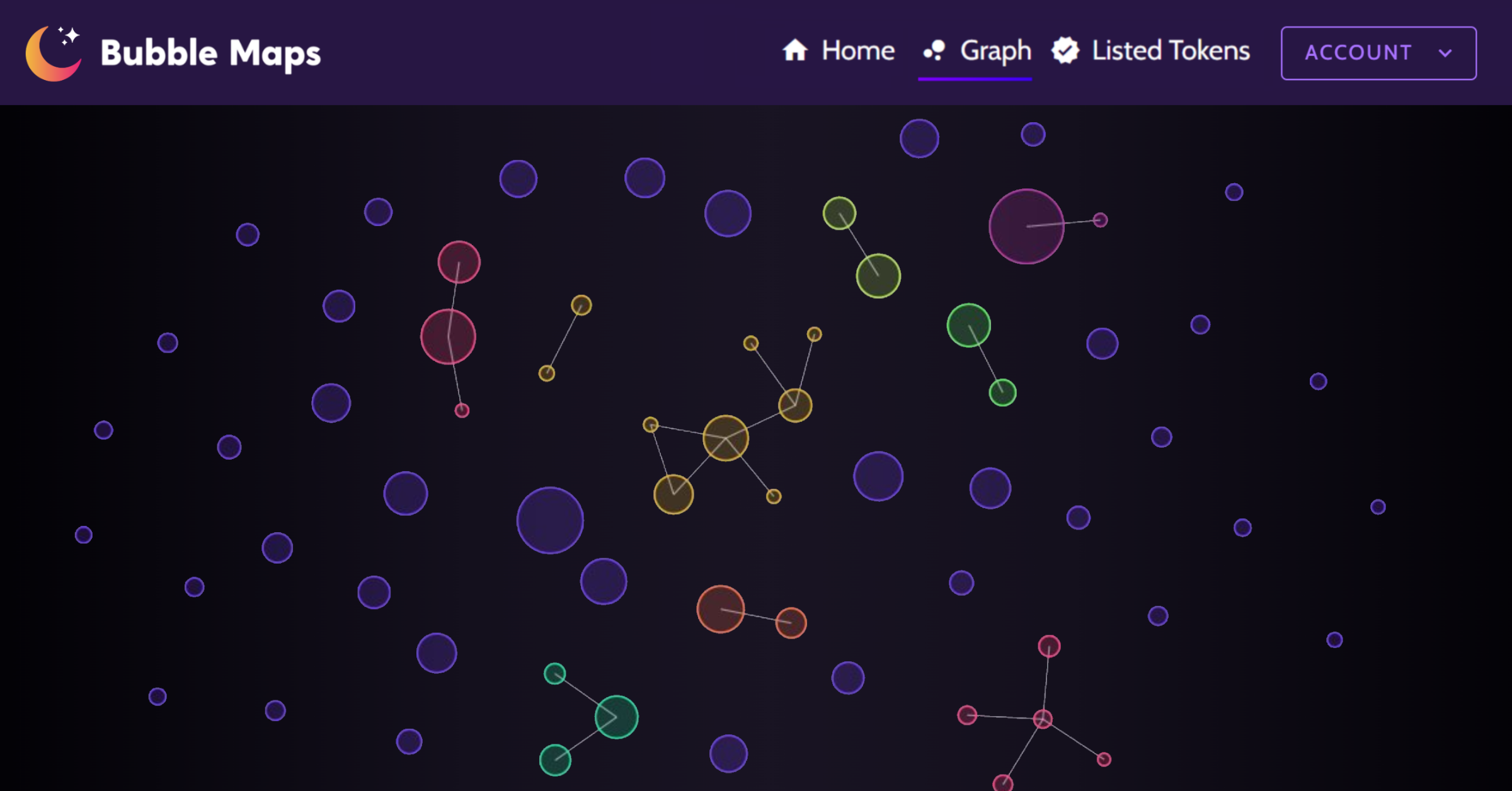 Phase 2 of $SPARTA Burns - Complete
Massive news this week, with a grand total of 57,480,300 tokens (over 37% of the current total supply) sent to the 0x0..DEAD address closing out the token distribution phase of the project after a very long road!
This brings some major changes to the tokenomics of the project, and as seen by the token price movements following the big burn event, the Spartans consider it to be a very positive step for the project. Please read more about the big burn and it's effect on us all here
And join the convo on Twitter here:
Fallen Spartans Closed
Coinciding with the big burns and closure of the token distribution phase of the project, the remaining SPARTA in the FallenSpartans contract has now been expired too (a month or two after the due expiry date to give more time for Spartans to claim). The remaining $SPARTA has been transferred to the reserve and removed from the circulating supply.
Please note this has nothing to do with the 'upgrade' function of V1 token holders to V2 tokens. This remains open with no expiry date at this time.
V1 tokens holders can still upgrade to V2 via the DApp! No expiry date!
DEX All-Time-Highs
An exciting few days at the end of last week where we saw All-Time-High values for almost every protocol metric we can think of!
The contributors are truly excited that protocol activity is increasing across all metrics & with general growth/integration building up. The protocol was built for the community so it is rewarding to see that dream come to fruition.
CEX All-Time-Highs
The centralised exchanges didn't miss out on the action either, flippening even LUNA's massive volume on Binance as seen below! Crazy stuff! Ongoing volume like this is what we need to see if we want to work towards a stablecoin pairing on Binance.
Mainnet Global Safety Tests  
The large run-up in price triggered inbuilt systems that paused value extraction methods within the protocol (automated and as expected; without centralised reliance). The swaps remained active, allowing arbs to come in and balance pools. As Spartans have learned, arbitrage & time are crucial aspects of a balanced pool, critical in keeping the pools in a 'safe' state.
The intent of this and other similar features is to prevent nefarious value extractions from the protocol. Sometimes false positives occur such as large run-up in value as seen recently, this was totally expected and discussed as a community during the building and testnet testing processes. Amazing to see these safety features triggered and acting perfectly (and the community actioning the public function to re-enable value extraction features once pools were rebalanced)
Read more below:
Twitter Followers
Another ATH for the protocol is seeing 20,000 warriors join the Twitter shield wall. Let them hear our voice...
Aroo..Aroo..Aroo (Yes... 300 is our Christmas Movie!)
#FridayFor300 Quiz
The weekly quizzes have continued to be a nice little community boost at the end of each week, with many happy Spartans learning and earning along the way.
This week's quiz question:
"Name 3 cool things currently being worked on by Spartan community contributors"
Follow the tweet link below to see the hint and get involved!
https://twitter.com/SpartanProtocol/status/1474218179815632897?s=20
SecondLive Metaverse Promotion
With the recent grant to the community wallet supporting promotional/marketing activity, we were presented with an opportunity to join in on a Binance Smart Chain ecosystem promotion that we otherwise would not have had the capital to be apart of.
Tune in between January 6th and 12th to join in the holiday festivities in the Metaverse with Spartan Protocol, SecondLive & many other BSC projects as many token, NFT & knowledge gifts are handed out in true festive fashion!
Community Xmas Caption Competition
As always, the community suprises with their passion and devotion, and this Xmas caption contest is no exception. Big thanks for EvilMessiah & SpartanNinja for setting this one up to celebrate the holiday season as a community.
Spartan Socials - Twitter
Community Tweet of the Week:‌
SpartanSocials - Telegram‌
---
Contributor's Focus
COMPLETE  ✅ - Connect SPARTAv2 pools to 1inch
COMPLETE  ✅ - Extend the pool-scoped charting/analytics in DApp
COMPLETE  ✅ - Create & deploy SPARTA<>Bram NFTs to mainnet
COMPLETE  ✅ - Setup simple token supply API
IN PROGRESS - Extend API to provide API & docs required to list pools as exchange on CG/CMC
IN PROGRESS - Connect SPARTAv2 pools to other aggregators
IN PROGRESS - Create a UI material library to revamp the DApp
IN PROGRESS - Design + build new landing page + the new text content
---
‌GitHub Activity - Spartan <> Bram NFTs
Completed, all that remains is distribution! Please be patient and allow the contributors time to work out how these NFTs will be distributed. In the meantime please check out Bram on Twitter and show your support!
---
GitHub Activity - Spartan UI Library
No major activity here this week, most contributor time has been spent with aggregators and partners.
To Do:
---
GitHub Activity - Spartan DApp
Removed Bond-related Content
With the recent big burn event, the token distribution phaseof the project is officially over. This means there will never be any more Bond allocations. The Bond program has now been retired! With that said, the DApp has a lot of calls, functions and general elements in place that are for the sole purpose of new Bonds.
Some time was allocated this week to going through every component/view and removing any of the Bond calls/functions/general bloat that are no longer required. This leaves us with a thinner DApp leading into the happy holidays so it can fill up on more Xmas ham🎅
Removed all Bond-related calls & txn-parse logic from the global DataManager (less RPC calls per minute)
Removed the Bond redux store calls from the Supply componentRemoved the reliance on Bond calls to be loaded for most isLoading() state checks (faster dapp load)
Commented out the parse logic in web3.js to do with 'new bond txns'
Removed all Bond relatedDao proposals from the front end (List/delist bond asset, new Bond allocation)
Deleted the whole Bond component from the Liquidity page along with any usaged of it throughout codebase
Unix Timestamp Helpers
It was noticed that the charts were displaying different 'current day' results based on different timezones (the timezone for Unix start-of-day should be constant for everyone, not varying) so the helper was modified to fix this.
Fixed getUnixStartOfDay() to use actual UNIX time instead of timezone adjusted based on browser
Added another helper to get the end-of-day unix timestamp too (might be helpful later) getUnixEndOfDay()
Donation Page - Loading State
Added loading state to all balances on the donation page (previously showed 'NaN' for a few seconds)
Partners Page
Quick change-up to the partners page to make it a bit more universal and balanced for general partners to be added in. This will obviously get a nicer revamp after the new DApp comes through later on but for now this is good.
Changed grid to 320px for 3-col layout on most devices
Changed the header for each card to the partner's logo instead of their name in plaintext
Changed the body of each card to a short explainer of each project rather than a few short words on their relevance to Spartan Protocol
Changed the footer to a button linking to the partner's page with the relevance to Spartan protocol in plaintext rather than the logo of the project
Added ONTO wallet as a partner
BondVault
Culled any no longer required Bond calls/logic
Instead of showing all Bond listed assets (even if you don't hold any) this has now been changed to detect if you have any Bond positions and if not, show 'You have no active Bond positions'
Removed links to 'Bond TOKENp' (perform a Bond) now that its no longer relevant
To Do:
---
GitHub Activity - Resources
Added SecondLive Xmas Promo Banner
---
GitHub Activity - Spartan Site
Continued progress on the new website/landing page, but none of it visible on GitHub yet, looking forward to a new branch popping up on the repo soon so we can publicly track the commits as they happen!
---
GitHub Activity - Spartan Arena Contracts
Some more steps taken here to round out a general set of base contracts.
Staking Contract:
Added deposit/withdrawal events
Set SPARTA base contract address in constructor
Added deposit logic to perform basic checks & mapping changes
Added withdraw logic to perform basic checks & mapping changes
TransferHelper Library:
Imported in the safeTransfer library
---
GitHub Activity - Spartan API
No activity on this repo for the week but likely to have some attention leading into the changes for CMC/CoinGecko some time soon. If any contributors want to have a go at extending the API for the next phase, please see the below GitHub issues:
To Do:
---
Project Information
Official Links
Website: https://spartanprotocol.org/
DApp: https://dapp.spartanprotocol.org/
GitBook (Docs): https://docs.spartanprotocol.org/
GitHub: https://github.com/spartan-protocol
Community Contribution
Spartan Protocol is at its core, a community-driven and led project. In this vein, the more contributors the better. There is a great opportunity for community members to contribute by making LP reward analysis tools, etc.
Recently, community members have been graciously funnelling in to contribute to explainer articles, ideas and even $SPARTA donations to support the growth of the platform.‌
Engage with the community and contributors
Where to find out about all the latest updates or suggest improvements — get involved.